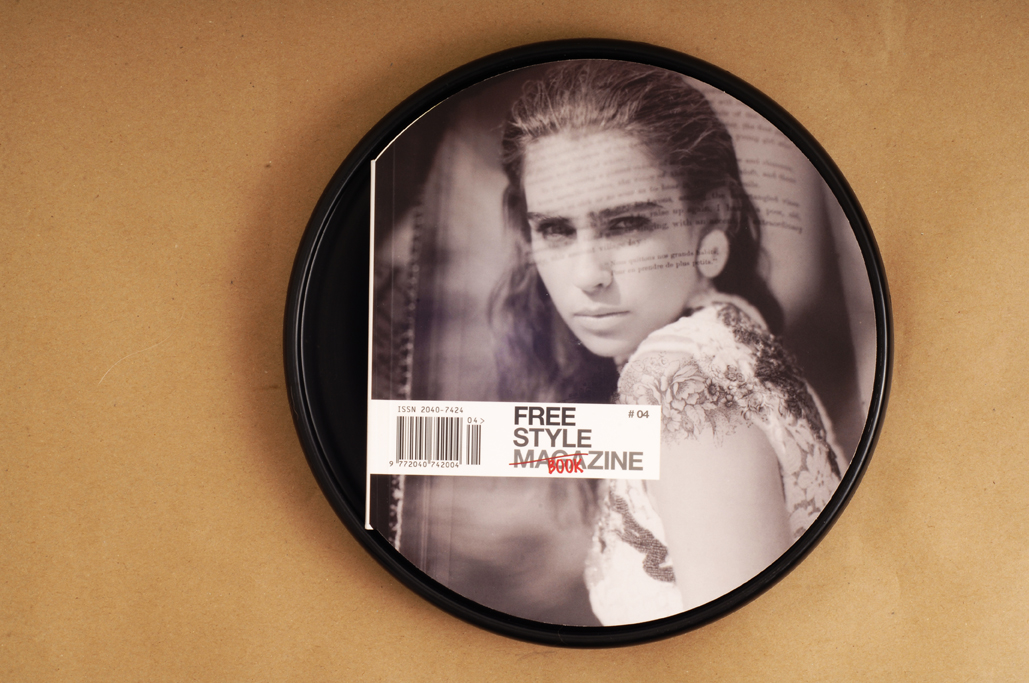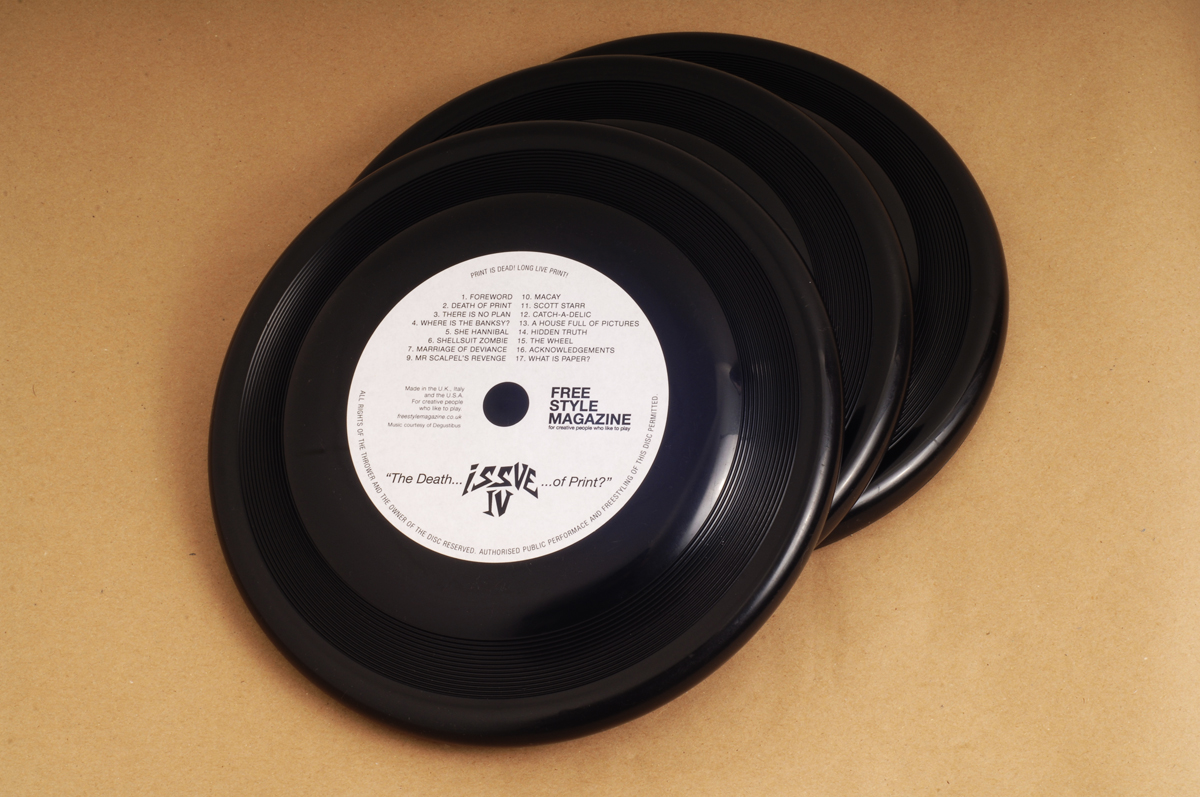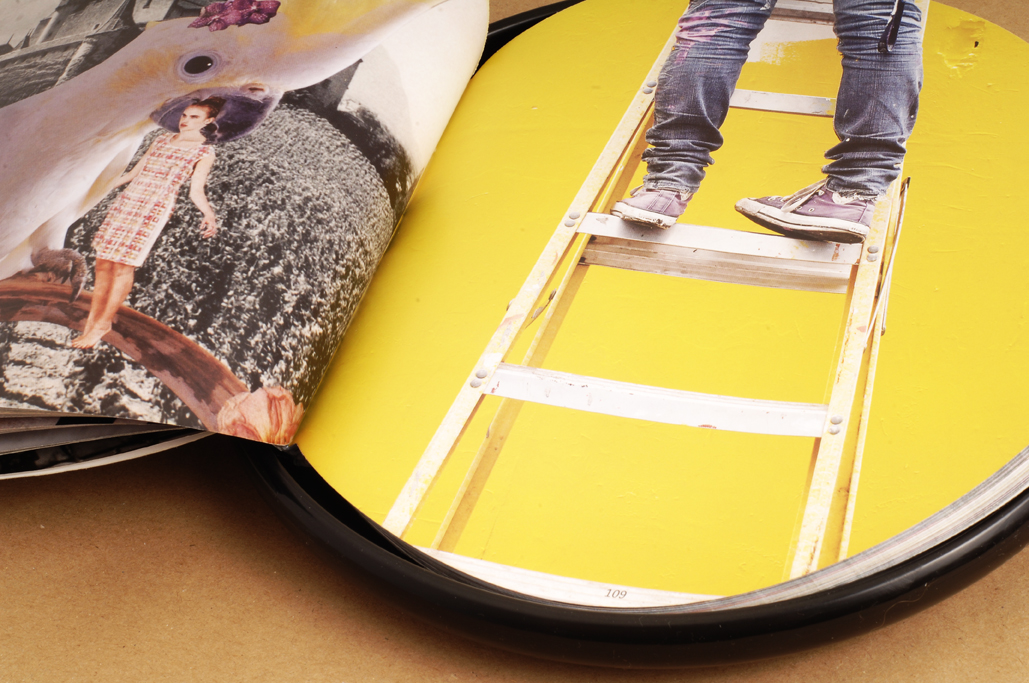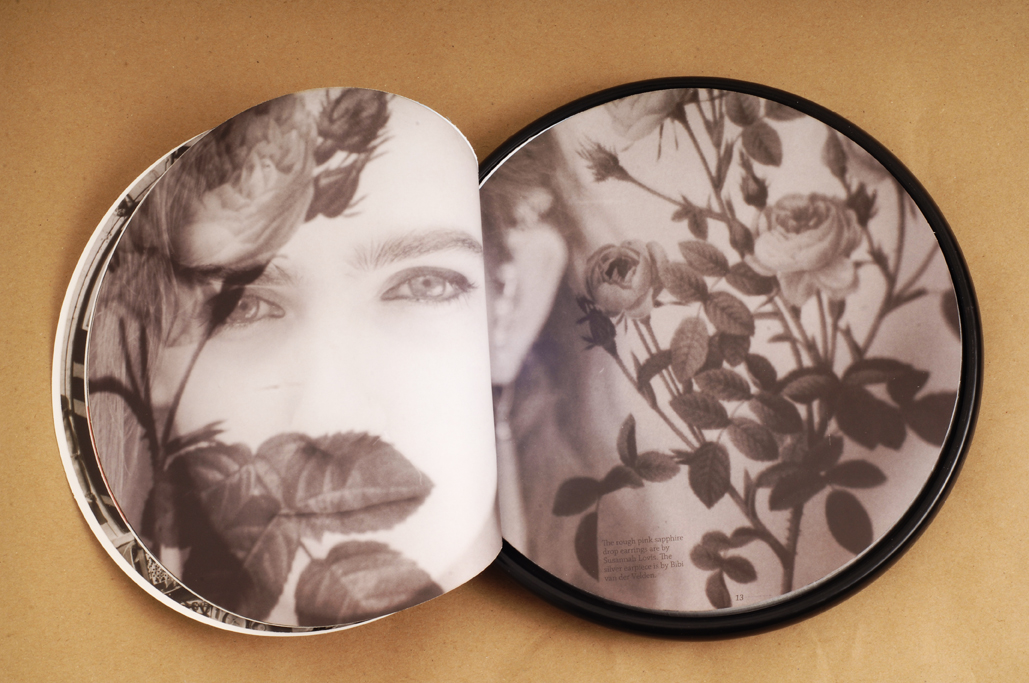 Issue 4 - The Death of Print!?
Here's a little preview of what you can do with the FreesStyleMagazine APP. There's lots more surprises inside.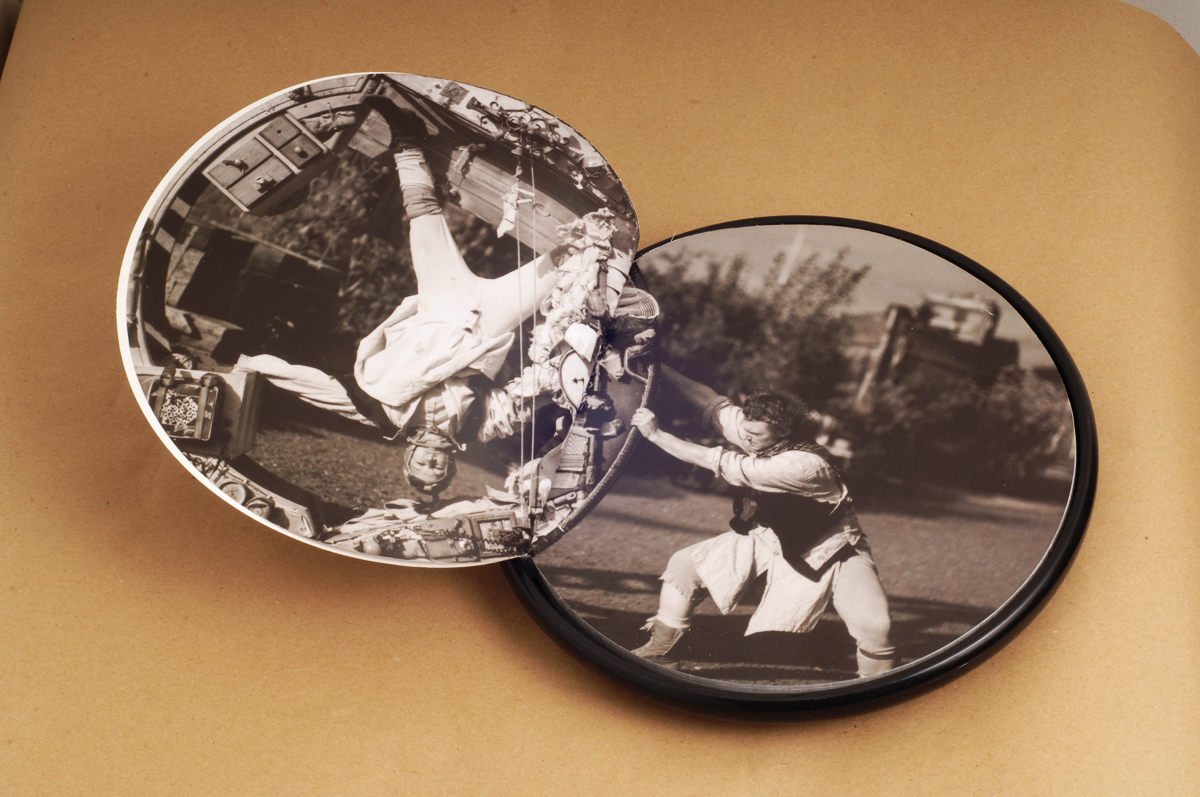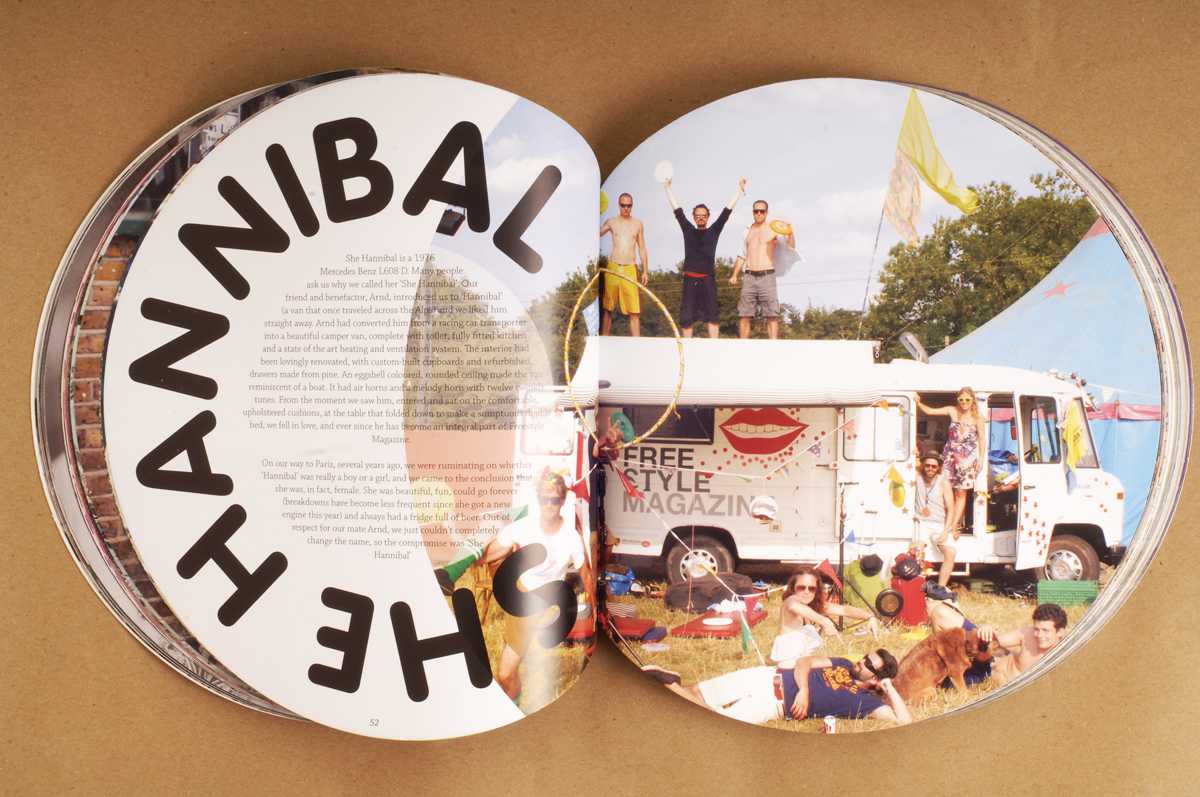 Issue 4
Issue 4 - The Death of Print?
With its new issue Freestyle Magazine once again sets out to redefine print media and pushes the boundaries of existing formats. The digital revolution has turned the world upside down. The traditional print industry is struggling. Why bother going to a shop and buying a printed newspaper, when it is so much easier to read and buy online?
FSM issue 4 has turned to face the digital challenge and throws a frisbee in its face: Along with the usual eclectic mix of articles and features we are exploring further the subject of new digital technology and traditional print media. Analogue versus digital? Issue 4 harnesses the attacker and embraces the challenge by incorporating it within the print magazine. Without giving too much away, issue 4 not only partners up with a plastic frisbee disc but also with your nice new smartphone.
Once again we went for a Wham-o disc. After long brainstorming sessions and many tests, we finally took up the long thought-over idea of giving it the appearance of a vinyl record. On coloured plastic, with an old-school sticker, your issue 4 disc also has a nice surprise for you. Download the Freestyle Magazine app, scan your new Frisbee with your smartphone and see what happens. It's almost magical!